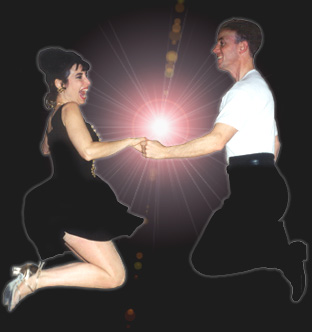 Reasons to be able to Dance:
Aerobic exercise
Relieve stress
Meet people
Build confidence
Be prepared for Special Occasions:

Wedding
Cruise
Class Reunion
New Year's Eve
Formal Dinner dance
Graduation Party/Prom/School Dances
Barmitzvah's

Social activities:
Why Dancing? It exercises your mind, spirit and body. Music fills your senses as you find a new way to express yourself and communicate with others. Dancing appeals to many professionals who use their knowledge and need for precision to understand how two people can move together beautifully, as one. Others rely on their inner sense of romance and artistic self-expression to move across a floor. And others dance to just plain have fun. But, whatever your source of fulfillment, Ballroom Dancing is a skill appreciated by most, admired by many, but experienced by relatively few. Whether you prefer an exotic Tango, a fun Swing, a hot Cha-Cha, or a romantic Waltz, Ballroom Dancing offers something for everyone. So come experience the joy of Ballroom Dancing from a professional who can show it to you.