Deborah J. Smith has been dancing for over 20 years. She started out as a student at Arthur Murray, and soon discovered she "was hooked." She then became a teacher at Dance Club International, Fred Astaire, and Shall We Dance.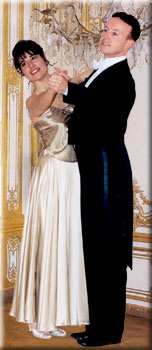 She has taught Ballroom Dancing at numerous adult schools; choreographed a multitude of weddings and cotillions; and has been an assistant instructor and demonstrator at numerous seminars in both Latin and Smooth dances.
Deborah teaches private, semi-private, and group classes to adults and children. As a member of the National Dance Council and the Dance Educators of America, Deborah continues to learn and improve both her technical dancing and her teaching skills. Her enhanced abilities allow her to continually meet the needs of her students so that they can meet their dancing goals.